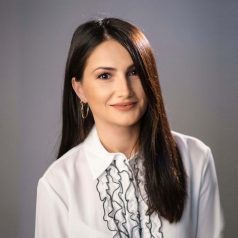 Eleni Pezirgiannidou
Eleni holds a Bachelor degree of Economics & Political Sciences specializing in Development & Programming from the Aristotle University of Thessaloniki (Greece). Eleni joined ACS Accountserve Ltd in 2018 and is responsible for overseeing various compliance and regulatory matters for both international and domestic companies.
Eleni is also responsible for payroll consultation and administrative matters.
She is also fluent in Greek, Russian and English.